Putty Installation
Pre-requisite: Free disk space of 3.5 MB.
Download PuTTY Installer
Download PuTTY Installer.
Get the latest stable installer available on the PuTTY download page under the headers Binaries/A Windows installer for everything except PuTTYtel.

Run the PuTTY Installer.
Double-click the PuTTY icon to run the installer after downloading it. Click Run.

As the PuTTY setup wizard appears, click Next button to continue.

Browse and select a directory to install PuTTY to alternately use the default and click Next to proceed.

Browse to select the destination in the Start Menu folder for program shortcut. Alternately, use the default.

To proceed without creating a folder in Start Menu, select Don't create a Start Menu folder and click Next to proceed.

Select the additional task for setup to perform during the PuTTY installation. To ease the access to PuTTY, you can choose to have an icon placed on your desktop or on the panel as a quick start button.  Click Next to continue.

It is recommended to keep the options associating .ppk files checked.

Click Install to start the process.

Click Finish to complete the installation and exit the installer.
PuTTY Configuration
Launch PuTTY from the Start Menu.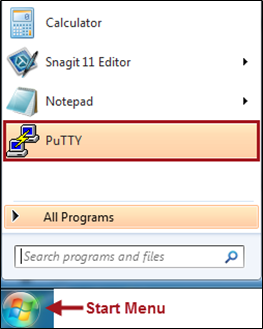 PuTTY configuration wizard appears. Specify the destination Host Name or IP Address of WAF Box to connect to under header Session > Logging.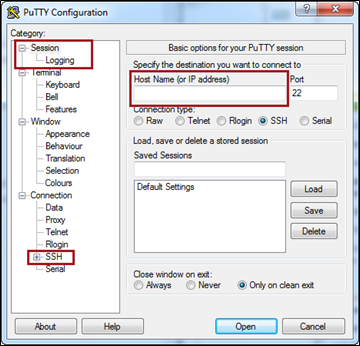 A terminal will open up. Specify the Username indusadmin and Password Ifc@1234, and then click Enter to proceed with authentication.
On successful authentication, a welcome message and system details will be displayed.
Use the following commands to continue:
To change the access to superuser
    su -
    Provide updated root Password
Now the Main menu will appear.
Provide the IP address given during OVF installation to
Support
for the WAF Configuration.
---
---