Reports and Settings
Latest WAS Reporting Structure
How are the vulnerability instances segregated/grouped?
Indusface follows a unique method of grouping of instances of  vulnerabilities which would help users easily identify the quantum of risk that the application is exposed. For more details click here.
How is the vulnerability instances grouping is done?/How many levels of grouping is done and with what methodology?
Grouping is done in three levels. Listing of the vulnerability on the reports are by OWASP Top 10 category and under each category based on instances of vulnerabilities found, grouping is done with a specific methodology. Click here to view the complete explanation.
What does 'Number of Places' mean? What is the criteria?
It means, number of places a fix is actually required. For example, if vulnerability is found at config level, number of places will be one. If vulnerability is found in method, it will be number of methods it is found and so on.
What does 'types of vulnerability' mean ?
Types of vulnerability is the category of vulnerability found. For example, SQL Injection is a category.  OS Command Injection is a category which can also be mentioned as vulnerability type.
 How is the severity of a vulnerability defined?
Severity of vulnerability is determined by CVSS V3 Score of the vulnerability.
How can I create a report?
Click Create Report button in Reports page.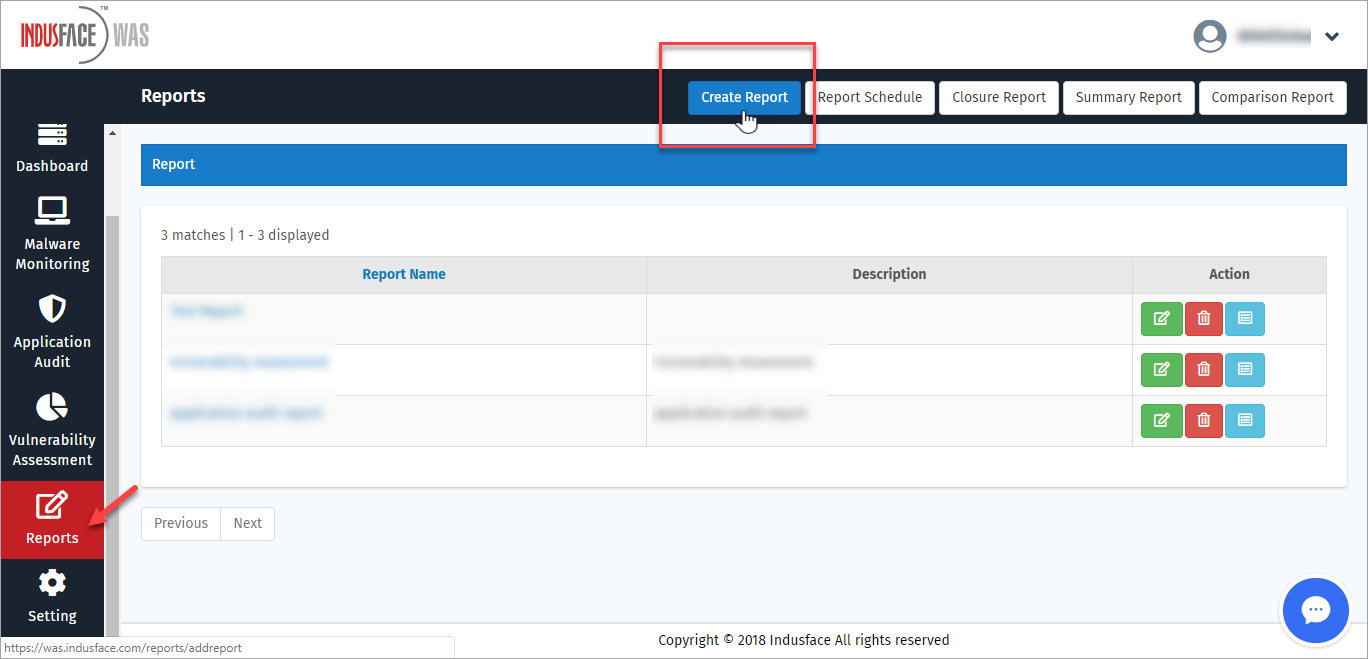 Click here for more information.
How to create a user?
Click User Settings in the Settings tab on the left navigation plane.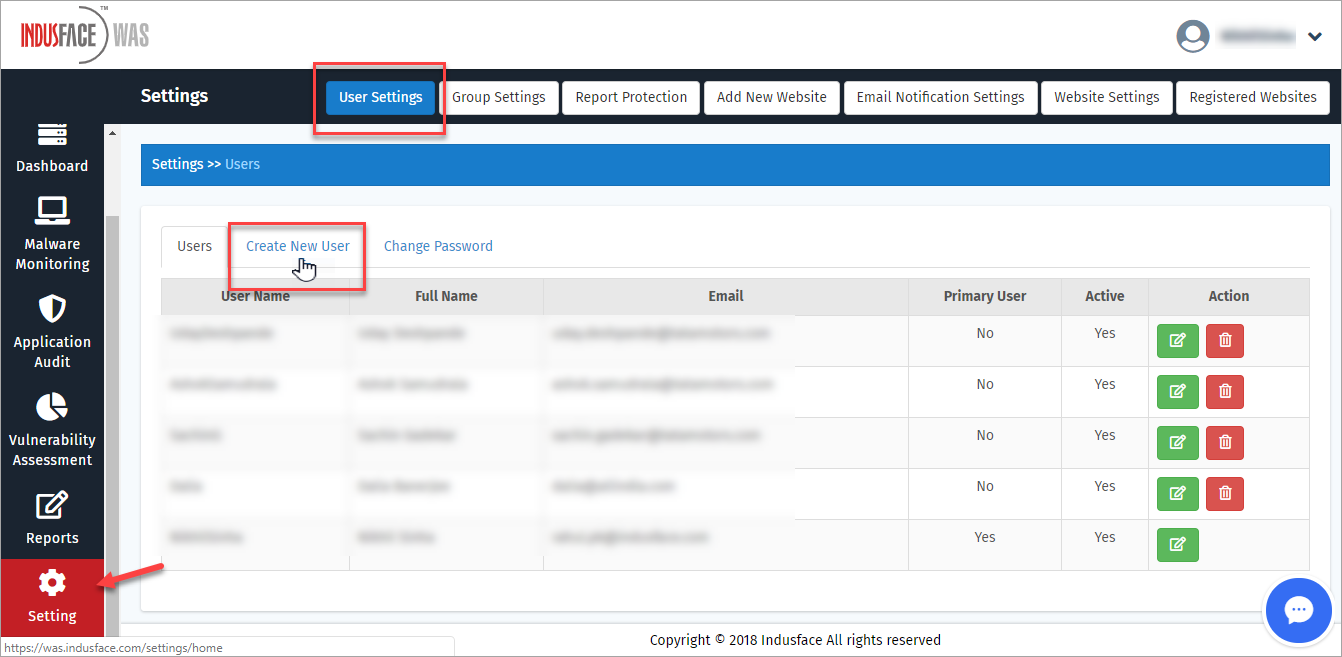 Click here for more information.
How can I change password?
Click Change Password link in the left navigation plane.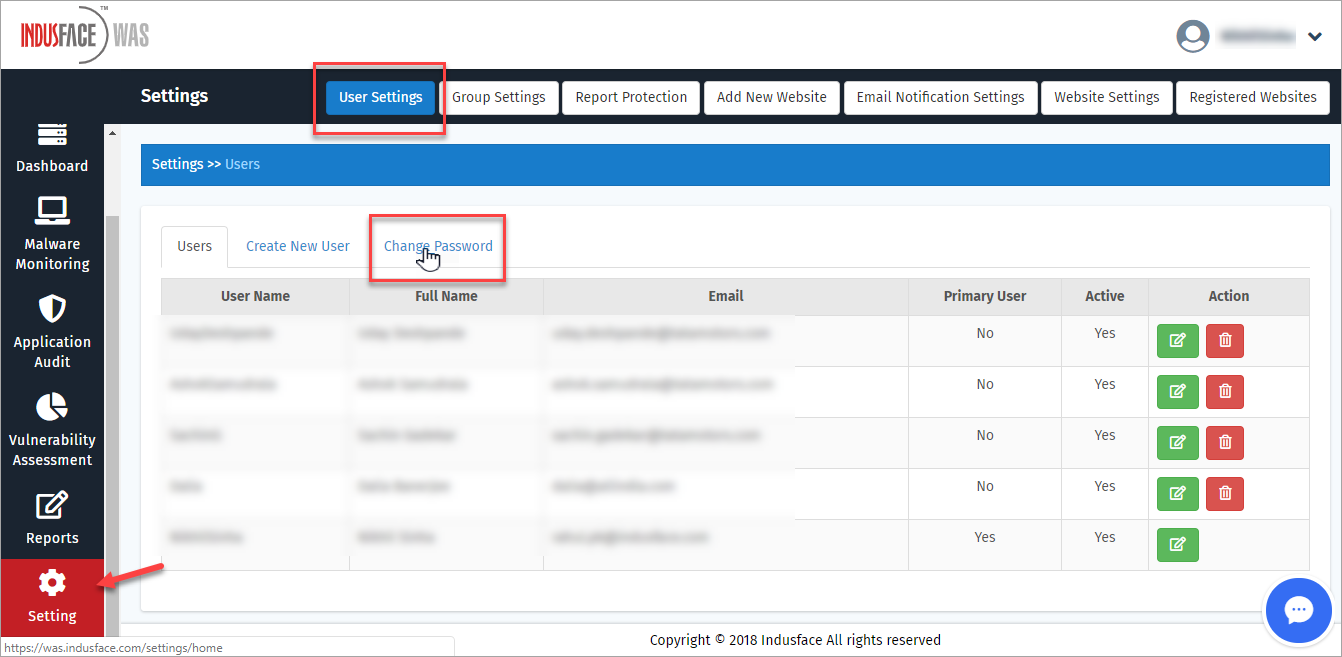 Click here for more information.
How to schedule a scan?
Various website scan options like Daily Scan, Future Scan etc., can be scheduled.
Click Website Settings option in Settings tab.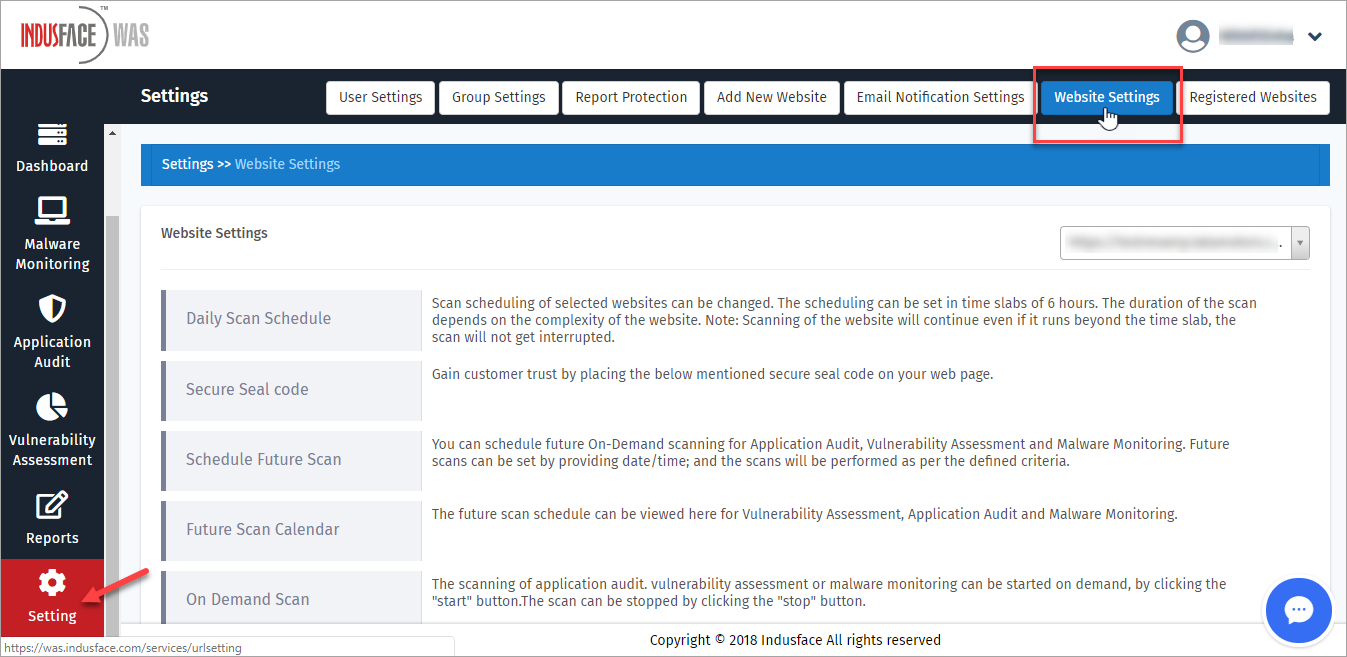 Click here to know more.
My website is too big for one day scan, Is there an option to scan for more than 10 hours? How can I trigger it?
Yes! we have an option to scan bigger websites for 2 or 3 days by pausing the scan instead of stopping or disrupting it.
Click Application Audit Perform Incremental Scan option in Daily Scan Schedule option in Website Settings page.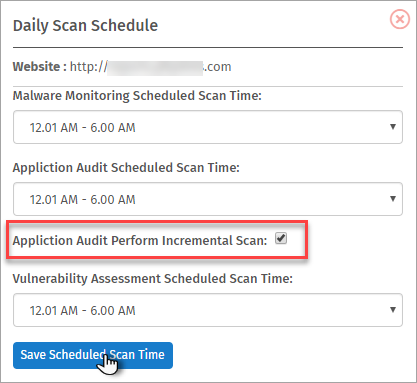 What is Closure Report? How can I use it?
A Closure report identifies the vulnerabilities that are no longer found in any websites.
Click here to get step by step instructions to create a Closure report.
---
---