Routing Change
To secure your website, the traffic must be routed through the public IP address of the AMI that you just launched. Follow instructions for one of the deployment models suitable for your website.
Deployment Methods
Single Node Deployment

If you are using SSL and SSL is terminated at the WAF AMI:

  - You need to set up the SSL certificate and keys as per instructions in SSL Configuration DOC before changing your routing. Failure to do it in this sequence will result in disruption to your website traffic.


Change your DNS A record to point to the public IP address of the Indusface WAF AMI.
Single Node Deployment With ELB

Update ELB to forward traffic on ports 80 & 443 to the IP address of the Indusface WAF AMI

SSL is terminated at the ELB so no SSL configuration required in this model
Multi-Node Deployment With ELB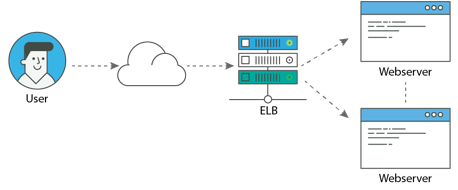 ---
---