Vulnerability Assessment[VA]
This tab displays various reports of Vulnerability Assessment scans from Top Threats Identified During Last Scan to Threats Identified During Last 5 Days in the form of various graphs. List of IP Address registered with Vulnerability Assessment is displayed with Scan Status.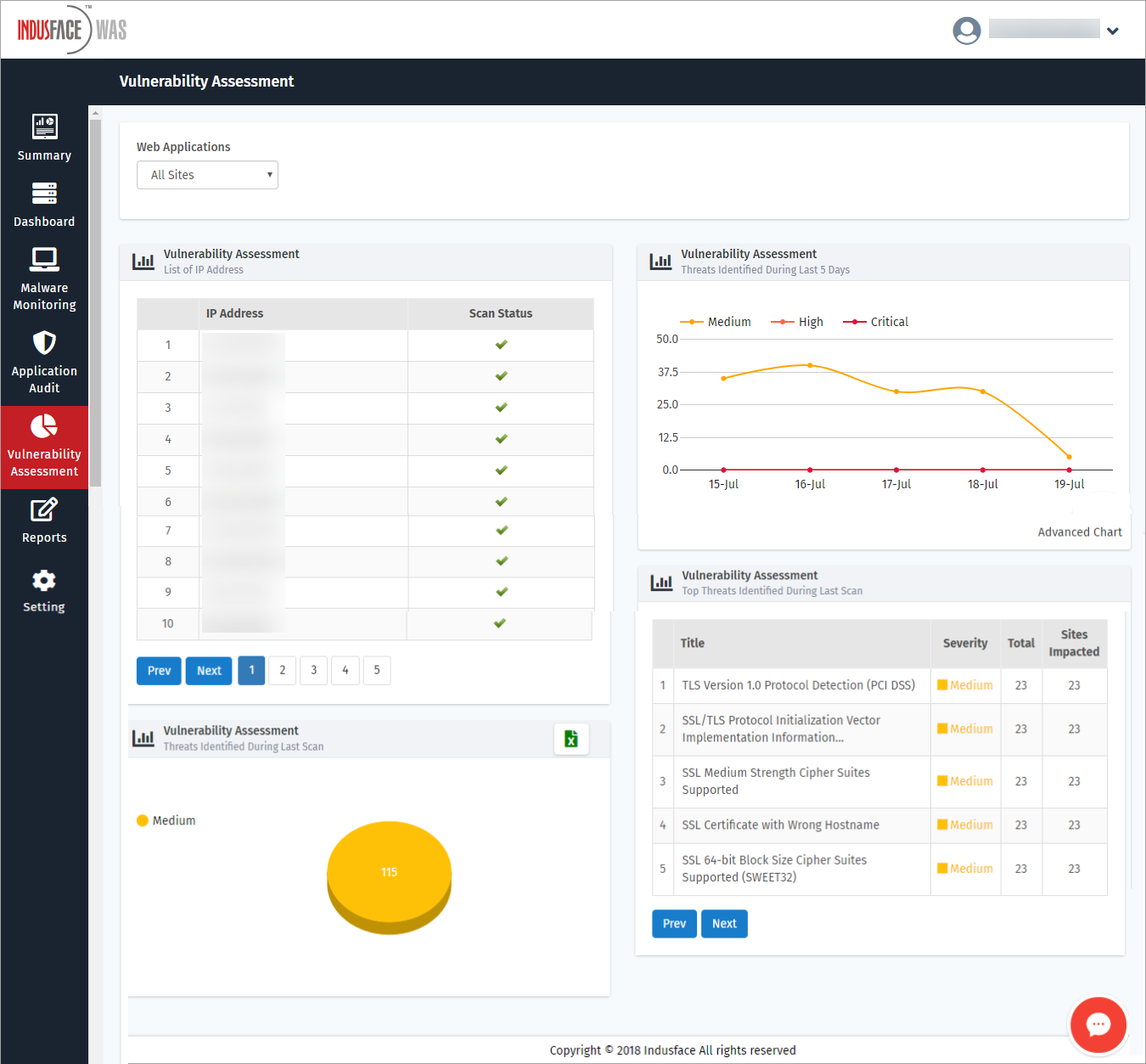 Click Next button to view more IP Addresses registered with VA Scans.

Web Applications
By default, scan details of All Sites is displayed for VA page. There are 2 other options i.e., In Site(s) and In Group(s).

In Group(s)
Click Web Applications drop-down and click In Group(s) option to display the existing groups subscribed with VA scans. Select Group drop-down appears.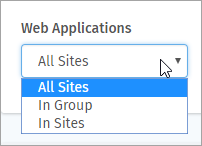 Click Select Group drop-down, click to select a specific group. VA page of the selected group is displayed.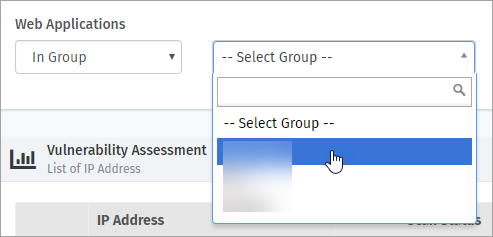 If the selected group is not subscribed for Vulnerability Assessment service, Dashboard page appears.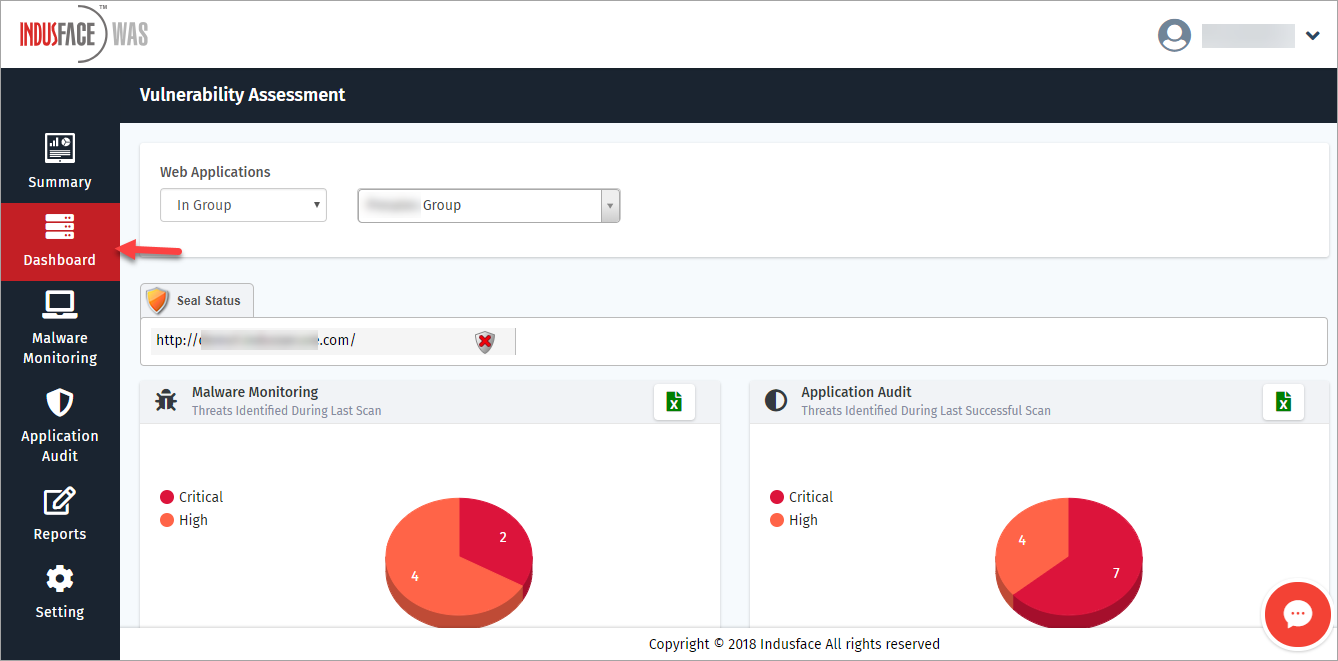 [OR]
List of IP Address in the group and various other VA scan reports of the selected group are displayed.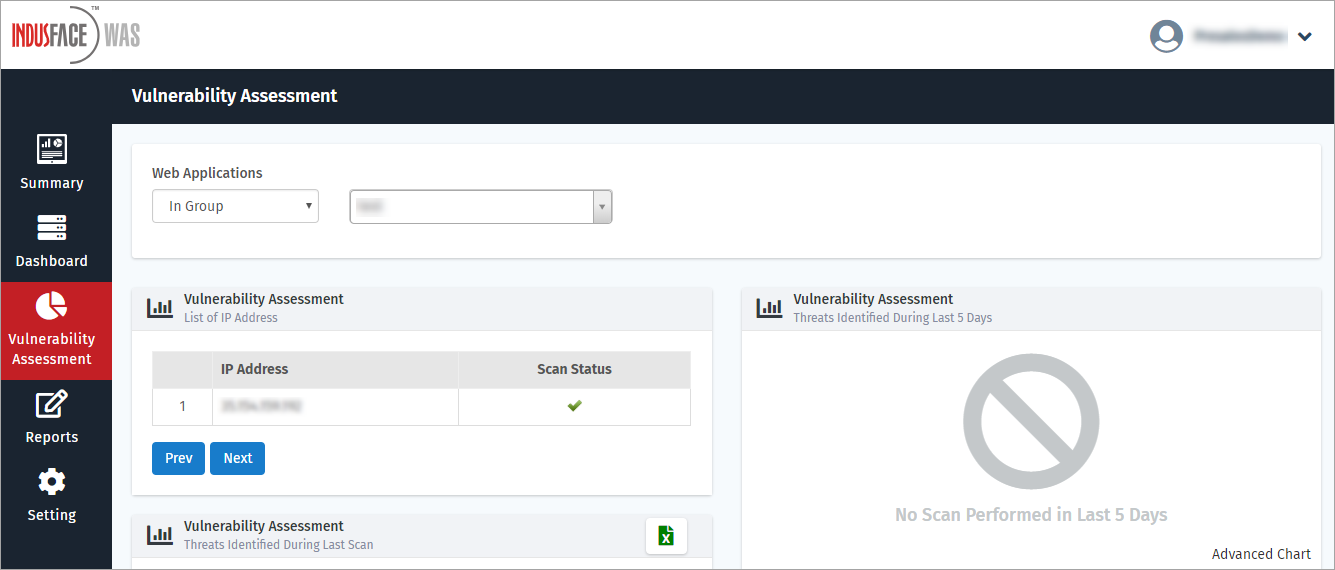 List of URLs 
This widget displays the Website URLs registered for Vulnerability Assessment scan and their Scan Status.
Scan Status is displayed 
, if your Vulnerability Assessment[VA] has passed last Indusface WAS Security Scan. It does not have any critical alert.
Scan Status is displayed 
, if Indusface WAS security scan is running or not yet started your VA service.
Scan Status is displayed 
, if there is one or more critical alert found in last VA scan.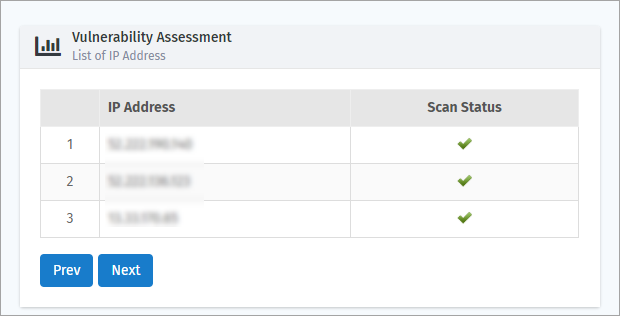 In Site(s)
This option helps a user to display a specific site from the websites registered with VA scans.
Click Web Applications drop-down, click In Site(s) option. Select Asset option displays.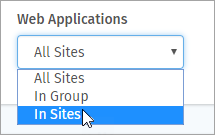 Click Select Asset drop-down, click to select any one of the existing assets. The VA scan details of the selected assets are displayed.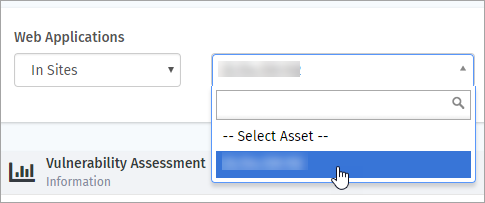 The VA scan details of a specific asset with general information of an asset are displayed. Customer Asset ID is displayed if created otherwise N/A(nil) is displayed.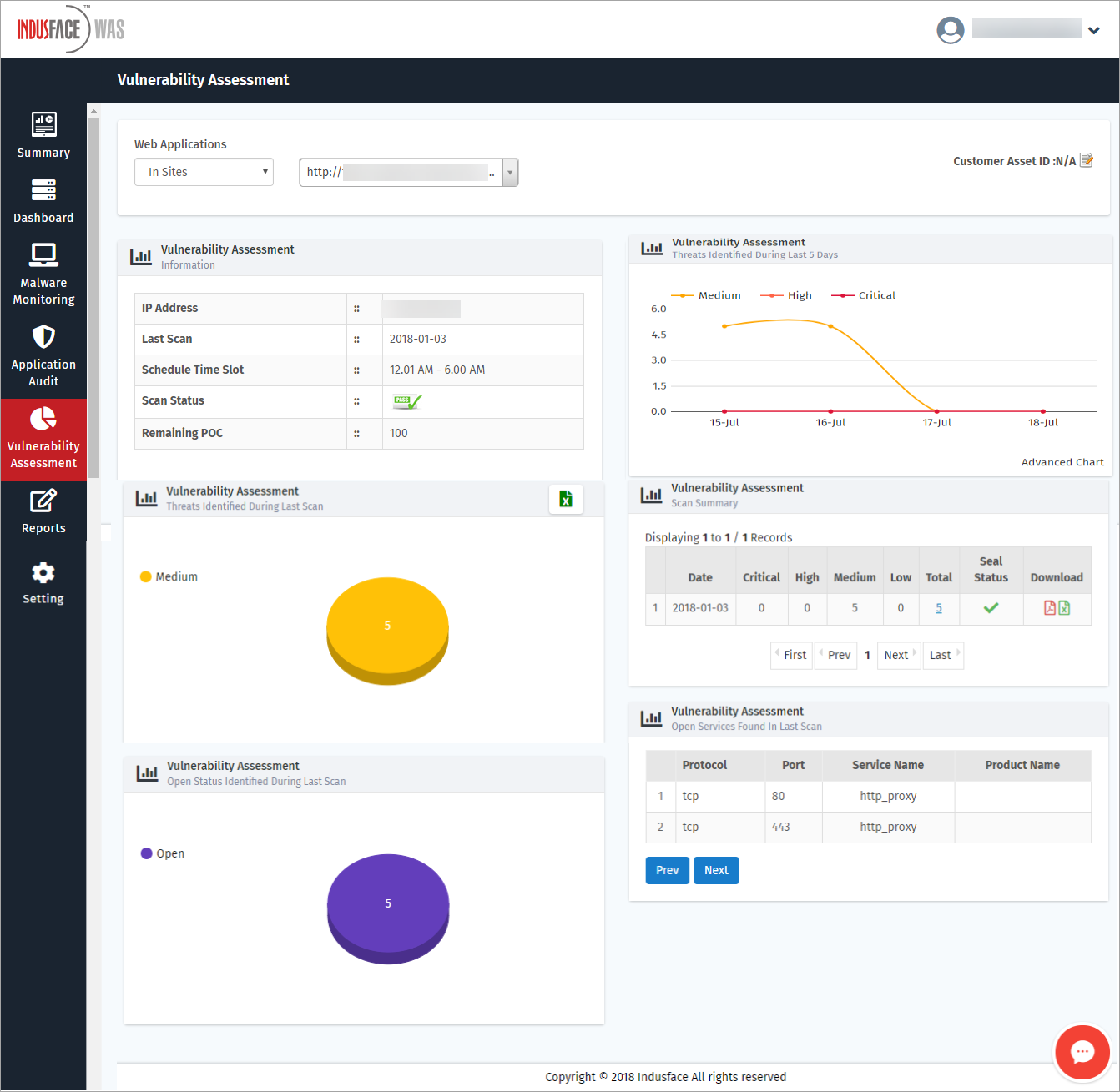 Customer Asset ID
Click edit customer asset ID option to create or update a short name for an Asset. Edit Customer Asset ID pop-up appears.


Click Customer Asset ID box, enter an unique ID and click Submit button.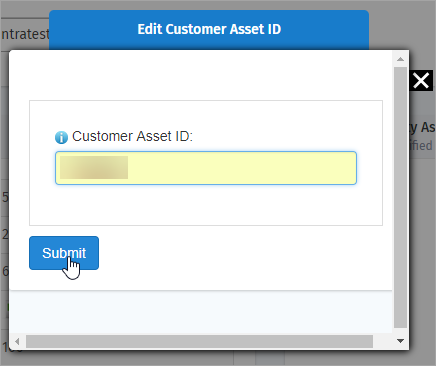 VA page with updated Customer Asset ID is displayed on the top.

General Info
This displays the basic information of a website or the selected Asset like IP Address, Last Scan, Remaining POC etc.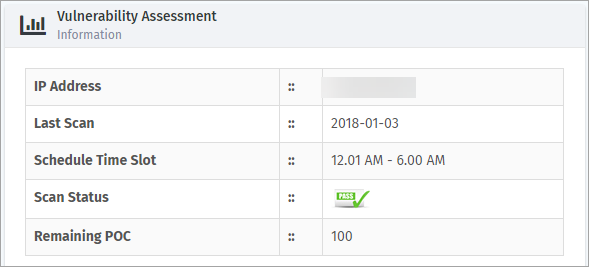 Open Services Found in Last Scan
After scanning every port in the server for open services, the Open Services found are listed in this column.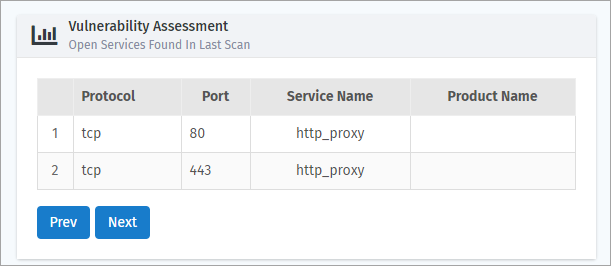 Scan Summary
This option displays the scan details like Scan Date, Vulnerability Type, Total Vulnerabilities, and Seal Status.
Click PDF or Excel icon in Downloads option to download the report of a specific scan.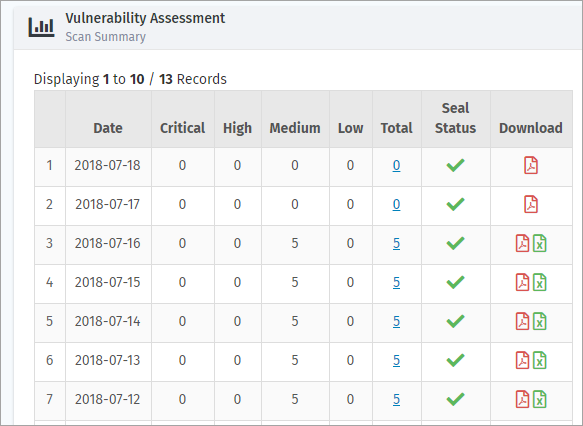 ---
---