Monitor Summary
Monitor Summary page displays the vulnerabilities detected details like Manual Pen test Detected Vulnerabilities with Protection Trend and other action details of a specific website.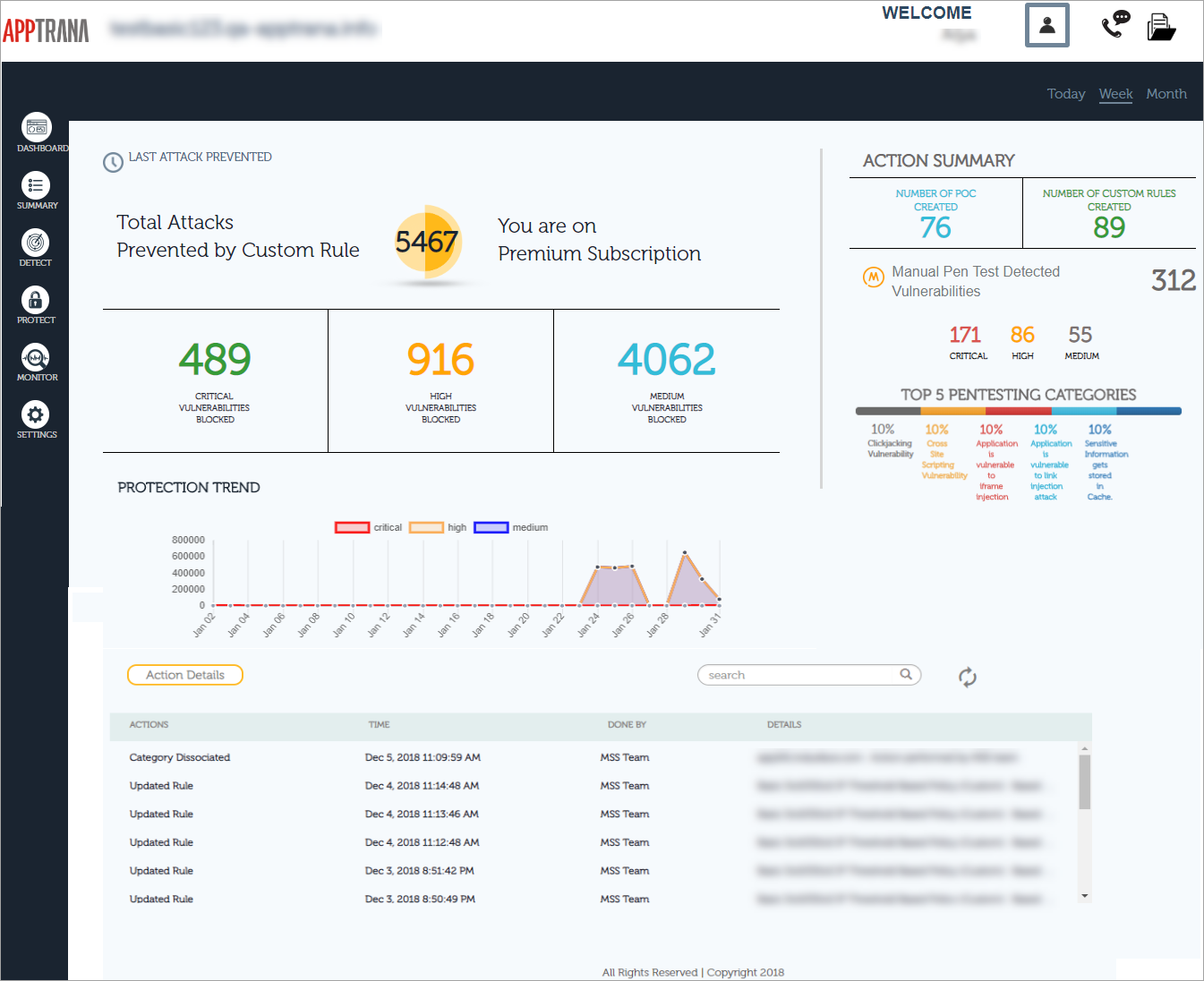 Attacks prevented by Custom Rule, the count of Critical, High, and Medium vulnerabilities blocked are displayed for a Month, Week or Today.
Click Today, Week or Month to view blocked attack details and custom rule prevented attacks of that specific time period.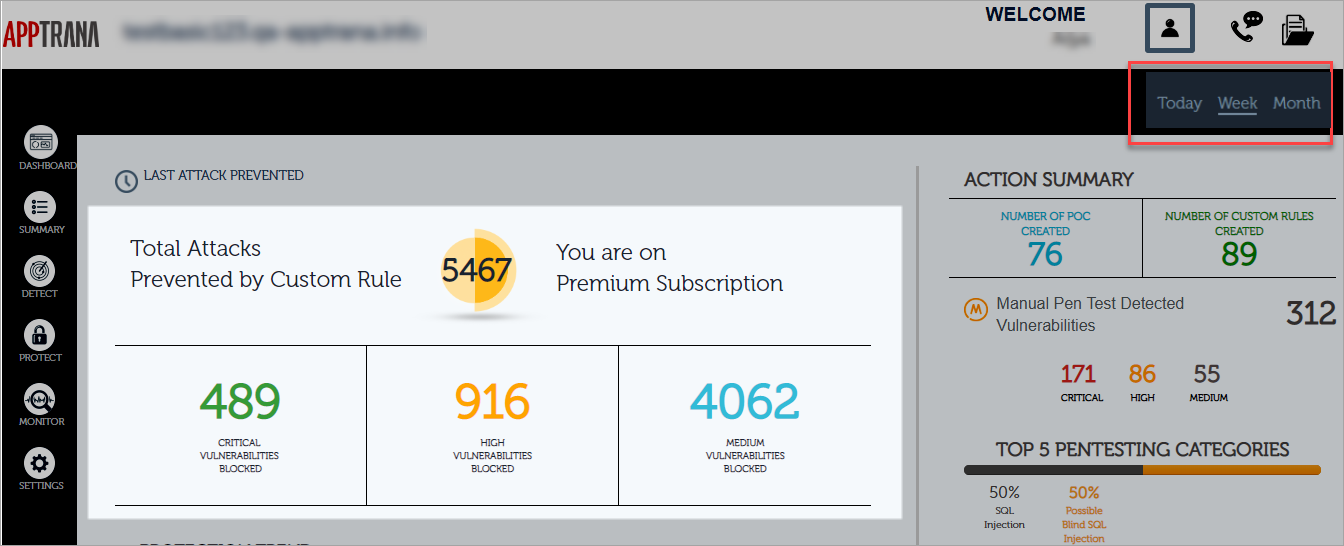 Action Summary
The Number of POC Created and Number of Custom Rules Created are displayed in Action Summary.
Manual Pen Test Detected Vulnerabilities
Manual Pen Test Detected Vulnerabilities are categorised into Critical, High, and Medium as per the severity of attacks. Total vulnerability count is also displayed.

Top 5 PenTesting Categories
It takes the top 5 vulnerability categories from the most frequent PenTesting detected vulnerabilities.
Protection Trend
It displays the attacks occurred in trends of severity levels for Today, Week or Month data as per the selection.
Action Details
All the actions performed on a website either by a user or by AppTrana team is listed in the Action Details.
Click refresh symbol to update the action details with recent actions if any.

| | |
| --- | --- |
| Parameter | Description |
| Actions | This option displays the action performed. |
| Time | This column displays the date and time of the action performed. |
| Done By | This column displays the details of who performed the action. |
| Details | This column displays the details of the action performed. |
---
---